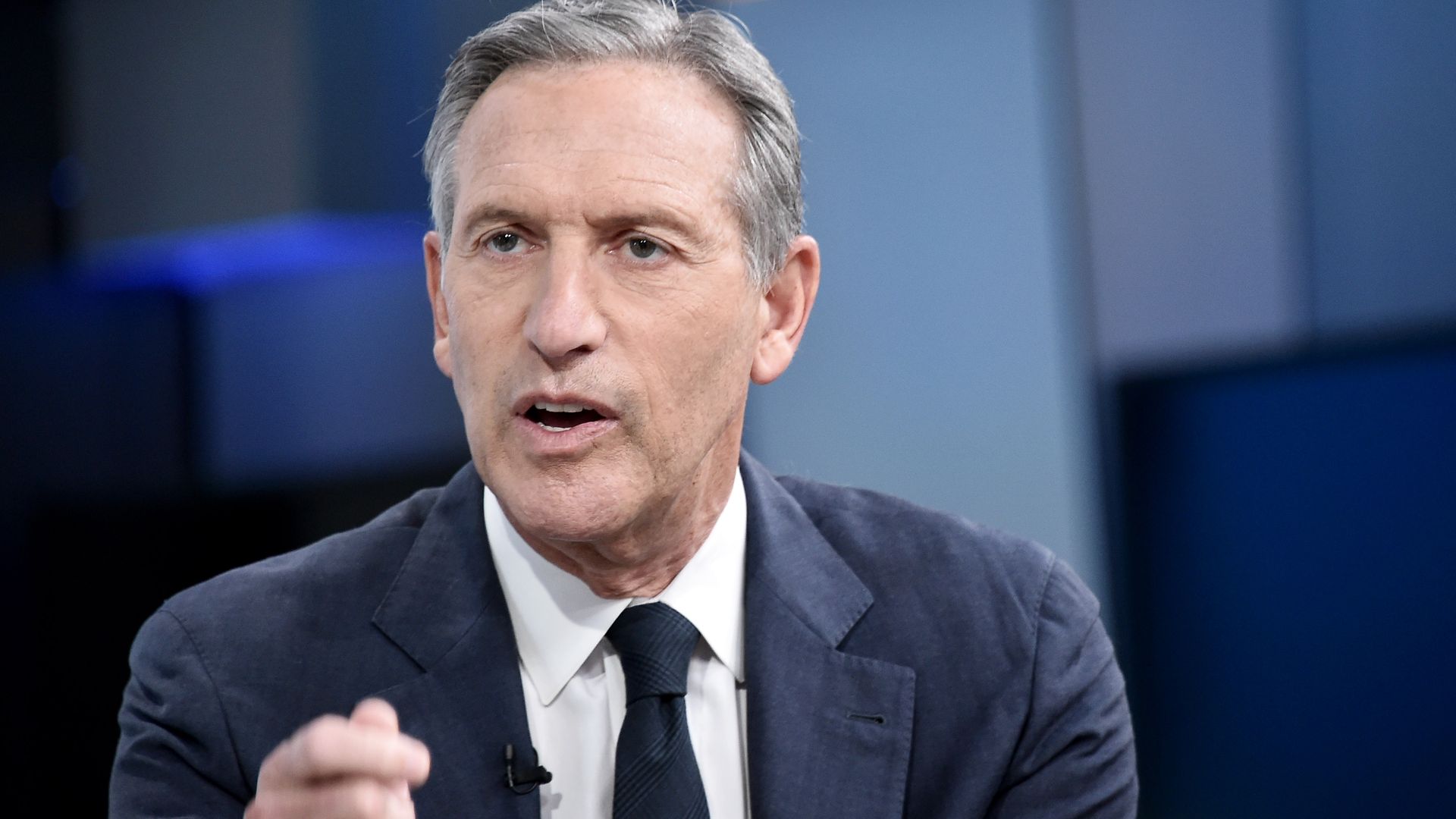 Photo: Steven Ferdman/Getty Images
Starbucks' interim CEO Howard Schultz will appear at a Senate hearing on March 29 about the company's alleged union busting.
Why it matters: The coffee chain had resisted prior requests, arguing that because Schultz would be stepping down in March, it would make more sense for another senior leader to testify, CNBC reports.
Schultz's agreement today follows pressure of a subpoena from Sen. Bernie Sanders.
The big picture: The National Labor Relations Board has lodged 77 complaints against Starbucks since around 2019 for unfair practices.
Last week, a federal administrative law judge ruled that the company committed "egregious and widespread misconduct" while trying to stop labor union campaigns.
Context: Starbucks brought Schultz back in April 2022 for his third stint as CEO.
His opposition toward unions is emotional, friends and longtime colleagues told the New York Times, rooted in his belief that Starbucks is a model employer.
What to watch: Of the roughly 9,300 company-operated locations in the U.S., 290 have voted to unionize. None have successfully negotiated a contract with Starbucks.
Go deeper
Workers "fired up" despite dip in union representation
Source: Read Full Article