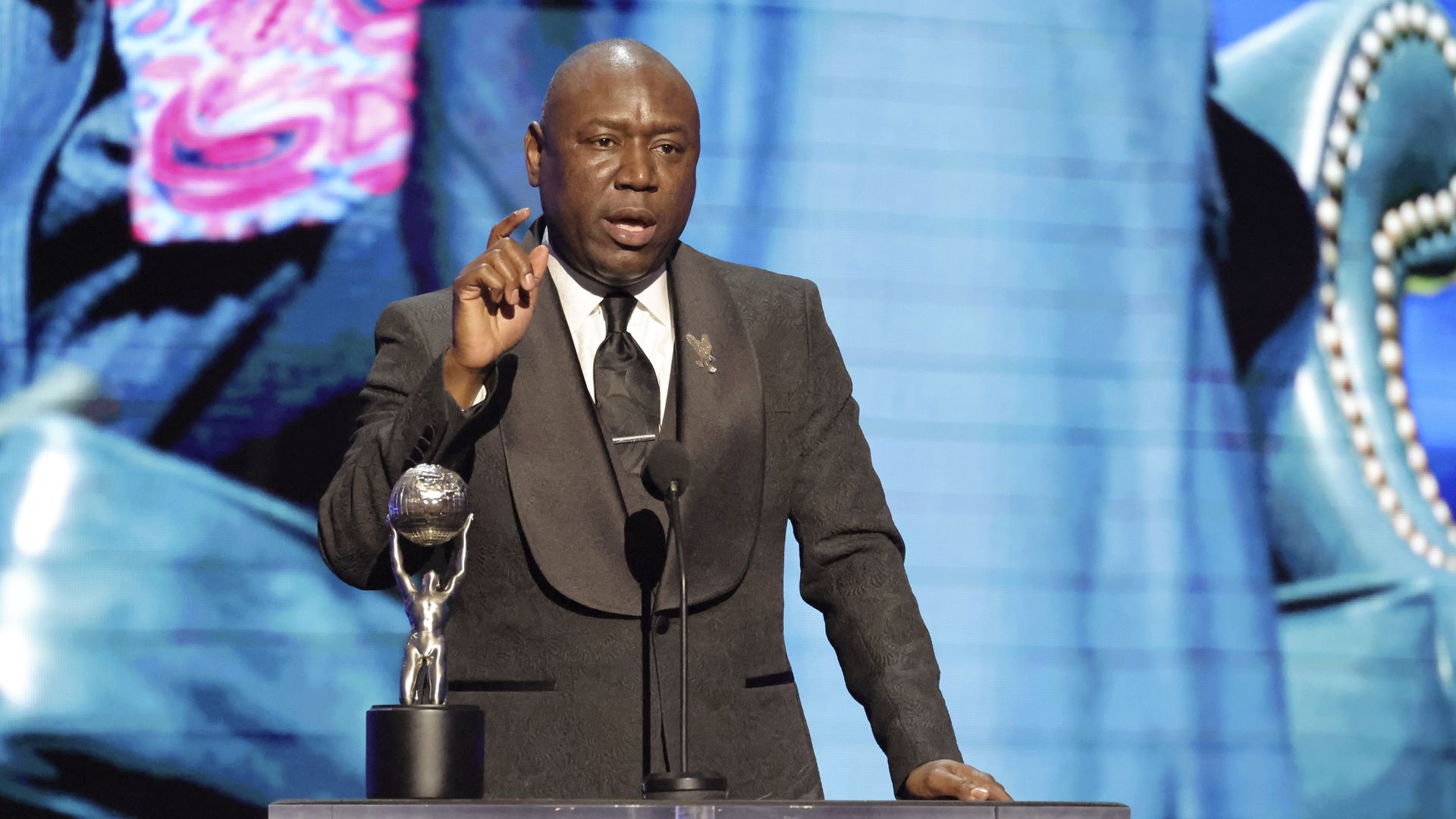 Ben Crump accepts the Social Justice Impact Award during the 54th NAACP Image Awards at Pasadena Civic Auditorium on Feb. 25. Photo: Amy Sussman/Getty Images
Prosecutors in Virginia plan to release publicly the video related to the death of Irvo Otieno, who died while physically restrained during the intake process at a mental health facility.
Driving the news: "Now that the family has had the private opportunity to view the tragic video, and with their blessing and encouragement, I plan to release the video at the beginning of the week," Dinwiddie Commonwealth's Attorney Ann Cabell Baskervill told the Richmond Times-Dispatch.
Caroline Ouko, Otieno's mother, told the Richmond Times-Dispatch that the 12-minute video showed her son, 28, a Black man, being "tortured" and treated "worse than a dog."
The big picture: Seven Virginia sheriff's deputies and three hospital workers were charged with second-degree murder in connection with Otieno's death.
Otieno's death comes in the wake of the death of Tyre Nichols, a 29-year-old Black man​ who died days after being beaten by officers during a traffic stop in January.
Civil rights attorney Ben Crump, who also represented George Floyd's family, announced this month that he joined Otieno's family's legal team.
"It is truly shocking that nearly three years after the brutal killing of George Floyd by police, another family is grieving a loved one who allegedly died in nearly the exact same manner — being pinned down by police for 12 agonizing minutes," Crump said in a statement, Axios' Sareen Habeshian reports.
Go deeper… Judge delays release of records from Tyre Nichols' death investigation
Source: Read Full Article