An uneven recovery from the COVID-19 pandemic, rapidly rising costs, and cratering margins are the current economic conditions that US medical groups are facing, according to a new report based on 2019-2021 survey data from the Medical Group Management Association (MGMA).
Inflation and sharply increasing labor costs were already affecting practices in 2021, but have gotten worse. According to a June 21 MGMA poll, 90% of practices reported that their costs have risen faster than revenues so far in 2022.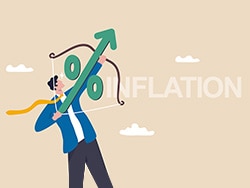 Only 60% of practices hit their revenue goals in 2021, said the 2022 MGMA cost and revenue report. With expenses up, group margins also suffered. Typical profits for medical groups range from 3% to 7%, Halee Fischer-Wright, MD, spinnerette valium knights download free president and CEO of MGMA, told Medscape Medical News. Now those margins are 2%-3% lower, on average, erasing all profit for some groups, she said.
However, there are marked differences in revenue between medical specialties and between group ownership types, with some groups exceeding and others falling short of their 2019 performance.
"In physician-owned primary care and surgical practices, we're looking at about $70,000 less per physician in 2021 compared to 2019," Fischer-Wright said. "But in nonsurgical practices, there's an increase of between $109,000 and $216,000, depending on ownership. So there are winners and losers."
Hospital-Owned Practices Rebound
In general, hospital-owned groups did better in 2021 than did physician-owned practices, according to the report, but some of that reflected their poor performance in 2020.
In the first year of the pandemic, the average number of patient encounters per hospital-employed full-time equivalent (FTE) physician dropped by roughly three times as much as it did for physician-owned practices, but the hospital-owned practice volume recovered swiftly. In 2021, hospital-owned primary care practices saw a drop of only 2.87% from the 2019 encounter rate, while hospital-owned nonsurgical practices had 22.6% more visits and hospital-owned surgical practices had 3.3% more encounters than in 2019.
In contrast, physician-owned primary care groups had a 6.4% drop from pre-pandemic levels, and physician-owned nonsurgical and surgical practices had decreases of 25.5% and 34.3%, respectively. (A "nonsurgical practice" is essentially a medical specialty practice, according to the report.)
The physician-owned practices did worse than the hospital practices last year partly because they were more affected by the Delta and Omicron COVID-19 waves than the hospital-owned groups were, Fischer-Wright said.
In addition, while most practices struggled and continue to struggle with staffing issues, she noted, labor shortages affected smaller offices more than they affected large health systems.
"The loss of a medical assistant in a hospital practice has a much different effect than in a physician-owned practice," she pointed out, alluding to the ability of large hospital groups to supply resources where needed. "Where hospitals are really struggling with staffing is in the nursing shortages."
Productivity Down in Physician-Owned Groups
Productivity, as measured by work relative value units (RVUs) per FTE doctor, dipped nearly 5% in physician-owned primary care groups from 2019 to 2021, compared with a nearly 10% rise in hospital-owned groups. Fischer-Wright again attributed the difference to the greater impact of staffing shortages in independent groups.
Surgical groups have yet to catch up to 2019 RVU levels, whether they're independent or hospital owned. The pandemic, supply chain disruptions, and staffing shortages have limited surgeons' ability to perform procedures, the report explained.
Nonsurgical groups, which tend to have more support staff than do primary care or surgical groups, saw a bigger rise in operating costs than either of the other group types, whether hospital-owned or physician-owned.
Fischer-Wright cited several factors. "We saw a huge increase in volume in those practices and commensurate increases in staff costs. To retain staff, there were also large increases in compensation. Some of these raises were 20% of compensation and benefits. And the supply chain issues began to impact groups. The nonsurgical groups use a lot of supplies when they see patients, so that had an effect."
At the same time, the number of support staff per FTE physician dropped for primary care and surgical practices in both ownership types. "What this means is that practices can't see the same volume of patients," the MGMA president said. "Fewer staff, especially clinical staff, will lead to declines in patient volumes and revenues."
Lure of Value-Based Care
The potential upside of this trend, in Fischer-Wright's view, is that it might push practices to move from fee-for-service to value-based care more quickly — a prime goal of US health policy experts and the federal government. "But that isn't how practice is set up right now," she said, noting that only about a third of medical groups have any commitment to value-based care.
Nevertheless, she added, if physicians don't want to see their compensation reduced, practices should start to go in this direction. With Medicare holding the line on reimbursement, and private insurers following suit, she noted, not many physician groups will be able to negotiate higher payment rates with health plans.
"So if you haven't dipped your toe yet into value-based care, this is a good time to start working with insurers to migrate in that direction," she said.
The other solution is to manage expenses better, she suggested. "In healthcare, the staffing model hasn't really changed for 30 years. So it's time to take a look at those workflows and see whether there are opportunities for conservation in staffing and what can be automated or be delegated out of the medical practice to decrease the cost of service."
Whether it makes sense to outsource some administrative functions depends on "the size of the group, the complexity of the insurance arrangements, and the sophistication and cost structure of outside vendors," she said. For example, a small primary care practice might do a better job of collecting its modest bills than an outside billing company would. But a large surgical practice might consider hiring a billing firm to collect its fewer, higher-priced bills.
Some independent groups, she noted, are gravitating toward other business models. While practice acquisitions by health systems are slowing down, she said, buyouts by and joint ventures with private equity firms — particularly in primary care — are becoming increasingly common. In addition, some large multispecialty groups are rolling up smaller practices that want to reduce their expenses by sharing them with additional physicians.
Ken Terry is a healthcare journalist and author. His latest book is Physician-Led Healthcare Reform: A New Approach to Medicare for All.
For more news, follow Medscape on Facebook, Twitter, Instagram, and YouTube.
Source: Read Full Article