The chairman of Airbus in the UK says he cannot rule out further job losses, a day after the company announced 1,700 jobs would be cut from its UK operation.
The redundancies are part of a major restructuring prompted by the coronavirus crisis, and are among around 15,000 jobs to be axed by the plane manufacturer worldwide.
The France-based company employs 13,500 people in the UK, including at Broughton in North Wales and Filton near Bristol.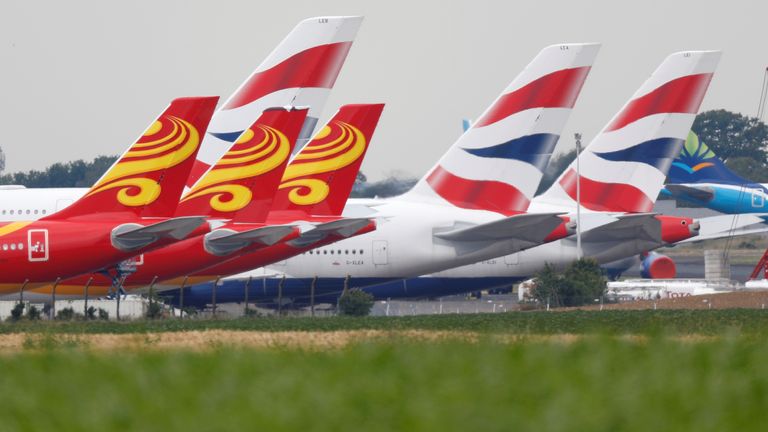 When asked about the possibility of further cuts, John Harrison, chairman of Airbus in the UK, told Sky's Ian King Live programme: "I don't think you can exclude anything because there's so much uncertainty.
"I said in January if you'd asked me if I'd be standing here in July telling you about these job cuts, I'd have said you were crazy, so I don't know.
"But what we try to do is be responsible managers, think about the long-term sustainability of Airbus – that's our job and that's what we're trying to do today in a humane way with respect to those people who will leave the company."
Mr Harrison said Airbus was focused on "being here for the recovery", which he predicted would be around 2022 or 2023 for the single-aisle aircraft and 2025 for wide-body aircraft.
Regarding the job losses announced this week, Mr Harrison said the company would favour voluntary redundancy "as much as we can" and early retirement, but could not rule out compulsory redundancies.
The cuts are expected to be completed by next summer.
Source: Read Full Article